Vydat doklad potvrzující dokončení stáže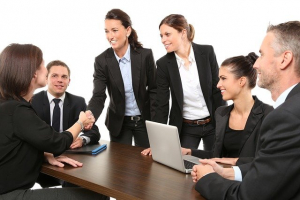 Tato kapitola vysvětluje, proč je důležité hodnotit studenta na konci stáže a vydat dokument k jejímu ukončení. Při zahájení stáže má student určité cíle, kterých musí před koncem stáže dosáhnout. To jsou věci, které musí student na konci stáže znát a rozumět jim.
Všechny tyto dovednosti musí být hodnoceny. Proces hodnocení by měl zajistit, aby úroveň a znalosti studenta splňovaly studijní výsledky z osnov.
Aby to bylo možné, mají různé země různá schémata a nakonec může student na konci kurzu získat formální certifikát nebo jen např. známku. Jelikož je proces v různých případech odlišný, je důležité to konzultovat s místními úřady nebo vzdělávací institucí, ze které student pochází.
V tomto videu se věnujeme závěrečnému hodnocení a certifikaci stáže:
Mentortrain video 6.3  (duration: 3:53)
Obraťte se na místní vzdělávací instituci, která poskytuje vzdělání ve vašem oboru, a zjistěte, jaké doklady jsou potřebné k uzavření stáže.
Požádejte o kopii formulářů, které musíte vyplnit.