Analyse the data collected during the apprentice's learning journey and decide how to act on it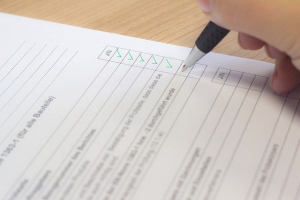 Students from many fields spend a significant time of their studies working as an apprentice and this poses many challenges and opportunities. In this video you will find out how do apprentices usually document their duties and experiences and what information you can get from analysing the data. For example, you can see how they felt and if they were satisfied with the overall experience. Did they have the required competencies for the work they were expected to do?
It should be emphasized that getting information about shortcomings is fairly easy but solving them needs more analysis. Who should act and fill the gaps in competences in the future is usually the most common problem to solve. In some cases, that should be the company providing an apprenticeship, but that is not always the case.
This video describes how apprentices usually document their work and experiences and how you can use this information as a mentor:
Mentortrain video 6.1  (duration: 3:46)
Find the curricula of three study programmes that relate to your company's field of work and see what aspects of your work are covered in it and what is lacking.  Ask hereby the following questions:

Would apprentices that come from this study programme be trained well enough to work for you?

What skills would be missing?