Analizirajte podatke, zbrane med procesom vrednotenja praktičnega izobraževanja ter na njihovi osnovi sprejmite odločitve in jih implementirajte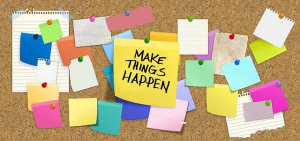 Ta del poudarja pomen stalne analize in nadzora vašega praktičnega izobraževanja. Pojasnjuje, kako ga lahko uporabite za izboljšanje izkušenj vašega trenutnega študenta ali tistih, ki se bodo v prihodnosti udeležili praktičnega izobraževanja v vašem podjetju.
Kot bo dodatno pojasnjeno v videoposnetku, je mogoče analizo praktičnega izobraževanja videti z dveh vidikov.
Prvič, lahko analizirate in izboljšate izkušnjo trenutnega študenta na podlagi tedenskih srečanj.
Drugič, lahko pogledate daljšo perspektivo in izboljšate stvari za bodoče študente.
Za to lahko pridobite podatke iz različnih virov – lahko uporabite dnevnik, končno poročilo ali katero koli drugo gradivo, sestavljeno med praktičnim izobraževanjem.
Ta videoposnetek obravnava pomen stalne analize vašega praktičnega izobraževanja in kako to uporabiti za izboljšave:
Mentortrain video 6.2  (trajanje: 4:31)
Če ste že imeli študente, si zagotovite kopijo njihovih končnih ocenjevalnih materialov in analizirajte težave in pozitivne vidike, ki jih opisujejo.
Če še nimate takšnega gradiva za ocenjevanje, ga poskusite pridobiti pri izobraževalnih ustanovah, ki bi vam lahko poslale študente, da bi dobili predstavo o morebitnih izzivih, s katerimi se lahko študenti soočajo.