Analyzovat data shromážděná během hodnocení procesu stáže, přijmout rozhodnutí a implementovat je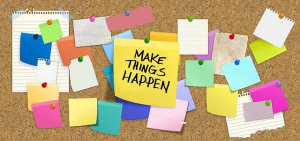 Tato část zdůrazňuje důležitost průběžné analýzy a pozorování vaší stáže. Vysvětluje, jak to můžete použít ke zlepšení zkušeností současného nebo budoucího stážisty.
Jak bude dále vysvětleno v části Podívejte se, analýzu stáže lze vidět ze dvou pohledů.
Nejprve můžete na základě týdenních schůzek analyzovat a vylepšit zkušenosti současného učně.
Zadruhé se můžete podívat na delší perspektivu a vylepšit věci pro budoucí učně.
K tomu můžete získat data z různých zdrojů – lze použít denní deník, závěrečnou zprávu nebo jakékoli jiné materiály sestavené během učňovské přípravy.
Toto video se zaměřuje na důležitost průběžné analýzy stáže a na to, jak to využít pro vylepšení:
Mentortrain video 6.2  (duration: 4:31)
Pokud jste již měli stážisty, dejte jim kopii jejich závěrečných hodnotících materiálů a analyzujte s nimi problémy a pozitiva, které dokumenty popisují.

Pokud takové hodnotící materiály ještě nemáte, zkuste získat nějaké od vzdělávacích institucí, které by vám mohly posílat stážisty, abyste získali představu o potenciálních výzvách, kterým mohou stážisti čelit.