Zkontrolovat, zda je dokončená administrativa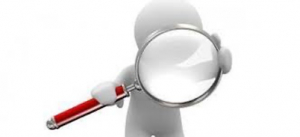 Dalším důležitým aspektem před zahájením stáže je dokumentace. Mentor, instruktor a stážista by měli zkontrolovat, zda je odevzdána a vyplněna potřebná dokumentace: životopis stážisty, smlouva, pojistka, dohoda o školení a také plán monitorování a hodnocení.
Je také nezbytné zkontrolovat studijní program, osobní a technické kompetence, které je třeba získat, a také různé nástroje, které může učeň používat: notebook, aplikace, platforma podpory apod.
Finally, It is also necessary to verify the documents for controlling the degree of compliance and the registration of the skills acquisition level.
Nakonec je také nutné ověřit dokumenty pro kontrolu stupně dodržování předpisů a registraci úrovně získávání dovedností.
Toto video vysvětluje důležitost kontroly dokončení administrativy:
Mentortrain video 2.3  (duration: 3:44)
Zodpovězte si následující otázky:
Obdrželi jste od školicího centra následující dokumenty?
Stážistův životopis
Smlouva
Pojistná smlouva
Dohoda o školení
Monitorovací plán
Plán hodnocení
Studijní plán
V tomto YouTube videu se můžete dozvědět více o prvních krocích pro stáže: