Ezagutzak lortu eta tresna egokiak aukeratu formakuntza planaren arabera (koadernoa, kalitatearen kudeaketarako eskakizunak …)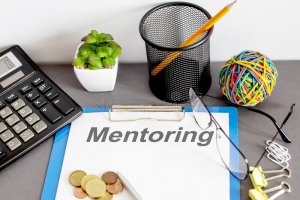 Atal honetan azalduko da zergatik den garrantzitsua tresna ezberdinei buruzko ezagutza izatea, enpresan erabiltzen direnak edota instruktoretza prozesu eta lan fluxu eraginkorra bermatzeko balio dezaketenak. Tresna gisa, lan-fluxuak kudeatzeko aukera tekniko eta ez-teknikoak definitzen ditugu eta gogoratu ez dagoela denentzako erabilgarri den tresna unibertsalik.
Garrantzitsua da honako galdera honi erantzutea: Zergatik da garrantzitsua instruktoretzarako tresna egokiak aukeratzea? Tresna ugari daude eskuragarri instruktoretza nahiz praktikaldia planifikatu, jarraitu eta ebaluatzeko.
Instruktoretzarako tresna onak izan beharrekoak:
instruktoretzaren eta praktikaldiaren helburu argiak

zereginak gehitzeko eta ordutegia jarraitzeko aukera

ikaslearen ekarpenak aztertzeko / iritzia emateko aukera

ikaslearen ekarpenak biltzeko aukera. Adibidez arazoak, modu desberdinean maneiatuz.

Bukatzeko, tresnak baliagarri izan behar du praktikaldi osoa planifikatzeko, jarraitzeko, aldatzeko eta ebaluatzeko.
Eta gogoan izan: ez dago guztientzat erabilgarri den erreminta unibertsalik.
This video describes the process of choosing the right tools for an effective mentoring process and apprenticeship:
Mentortrain video 1.6  (duration: 4:12)
Find out which tools your organization already uses, like special software, process following tools etc;
Work out a plan, how to integrate the tools to the apprenticeship, e.g. task management software, communication tools etc;
Remember that a good tool for mentoring must full-fill the following requirements, so make sure it must enable you to plan, to follow, to change, to evaluate the whole apprenticeship.