Participate in the selection of apprentices (if required)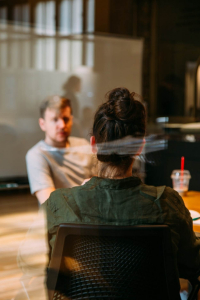 V tem modulu preučujemo zahteve za mentorstvo, zlasti glede sodelovanja pri izbiri študentov.
Čeprav intervjuji niso vedno najbolj zanesljivi, ostajajo najpogosteje uporabljeno orodje za ocenjevanje in izbiro. Ključ do tega, da bodo razgovori uspešni za vas, je, da postavite prava vprašanja, pri tem pa ohranite postopek dosleden za vse prosilce in ostanete nepristranski v celotnem postopku.
Med intervjujem se lahko oceni kandidat tako, da opravi preizkus na podlagi kontrolnega seznama kvalifikacijskih dejavnikov in tehničnih spretnosti, potrebnih za umestitev. Ta test lahko oblikuje in izvede podjetje.
Ta videoposnetek pojasnjuje postopek izbire študenta za vaše podjetje:
Mentortrain video 1.4  (trajanje: 1:58)