Proučevanje primernosti podjetja za dejavnosti praktičnega izobraževanja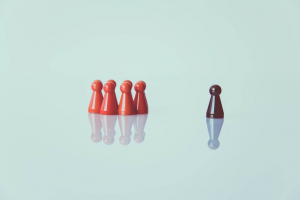 Ta modul obravnava zahteve za praktično izobraževanje, zlasti v zvezi s področji, na katerih opravlja se preverjanje za dejavnosti usposabljanja podjetja:
razpoložljivost človeških virov in osebja, zanimanje in pripravljenost podpreti študenta;
zadostna oprema in njihova prilagodljivost/prilagodljivost za razvoj praktičnega izobraževanja; in
pogoji, potrebnimi za mentorstvo, v primerjavi z obstoječimi v podjetju.
Študent je lahko povsem nov na delovnem mestu ali pa prevzema novo poklicno področje, praktično izobraževanje pa je lahko čas bistvenih sprememb za posameznika. To je učna vloga in morala bi potekati v spodbudnem delovnem okolju. Pomembno je, da ima študent podporo mentorja in stalno vrednotenje napredka s konstruktivnimi povratnimi informacijami.
Mentor je za študenta ključna oseba in ga je treba skrbno izbrati. Osredotočiti se je potrebno na elemente, ki podpirajo varno okolje in ustvarjajo odprt odnos, saj to močno olajša nadaljnje sodelovanje s študentom. Mentorji morajo imeti na delovnem mestu dovolj predhodnih izkušenj, da lahko delujejo kot mentorji. Zavedajo se pomena svoje vloge pri razvoju mentorstva in poznajo politiko podjetja v zvezi z zdravjem in varnostjo, okoljsko politiko in politiko recikliranja. Mentorji morajo imeti tudi medosebne komunikacijske veščine, tako ustne kot pisne.
Ta kratek videoposnetek pojasnjuje pravila in predpise za praktično izobraževanje:
Mentortrain video 1.3  (trajanje: 2:41)
Pri odločanju o primernosti vašega podjetja za praktično izobraževanje odgovorite na naslednja vprašanja:
Ali imate za to človeške vire? Ali ste sami dovolj na voljo?
Ali obstaja širše zanimanje za podjetje? Ali obstaja pripravljenost podjetja podpreti študenta?
Ali imate potrebno opremo? Ali je vaše podjetje lahko dovolj prilagodljivo in se prilagodi razvoju praktičnega izobraževanja?
Ali izpolnjujete pogoje, potrebne za mentorstvo, s tistimi, ki obstajajo v podjetju? • Opredelite 3 področja, kjer potrebujete novega delavca.
Zapišite 5 lastnosti, ki bi jih moral imeti dober mentor, in zapišite 5 lastnosti, ki jih ne bi smel imeti.